Don't waste weeks figuring out the DevOps culture and tools.
What if you found a seasoned web specialist who could help you start on the right track today? Who not only has experience scaling, automating and securing web sites from an operations perspective; but who can also help you as a developer, working on the trickier parts of your product? Who could help your operations and development teams work better together?
What if this person learned about your business, got to the root of why you're looking to improve your IT operations, and applied their knowledge of operations and the web to solve these problems? What if you could hire an ally, a partner, and not just a hired gun?
I want to partner with you.
Hi, I'm Mathieu Martin. I'm a web developer and operations engineer. I'm also a business owner. I've built my company and reputation on trust, hard work, and results. I've been creating software for 15 years.
I want to learn about you, your company, and the operational challenges that are worrying you. Together, we'll make a plan to systematically improve your IT operations.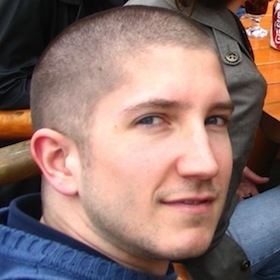 "My goal is to help you turn IT operations into a competitive advantage, by helping you reduce costs and increase velocity."
---
Q. "Why should I trust you with my project?"A. I've built my business on a foundation of reputation. My clients refer their colleagues to me because they know I have a track record of finding the root problems and solving them.
Q. "We've tried tool X and it didn't work for us. What makes you think you'll be able to help us?"I'm a pragmatic. The ideal solution / tool / process (if such a thing even exists) is not always the right one for your business. Let's figure out together where you stand, what challenges need addressing first, and how I can help you address them most efficiently.
Q. "How are you different than other consultants?"A. From the start, I will help you get rid of me. I'll help you move to where you need to be next, while teaching your team how to keep going without me. Why would I ever want that? Because I want you to know that I have your best interest at heart. This includes your budget. I also want you to remember that I'm the right guy for you, later on, when you face your next tricky challenge. I don't want "former clients", I want long term, fruitful relationships.